Designed for pressure with port for carbonation.
FEATURES:
Dual zone glycol jacket (tested to 80 PSI), clad and insulated.
60 degree conical bottom with racking arm.
Sanitary interior finish (< 18 Ra)
Tank design pressure 14.7 PSI, hydro-tested to 20 PSI.
CIP/blowoff arm with pressure gage and removable rotating sprayball.
Side shadowless/pressure manway.
Thermo-well port, sample port, carbonation port
PRVR, 4" dry hop port and lifting ears.
Sturdy stainless steel legs with bracing and leveling pads.
Minimum 25% headspace.
All certified 304 stainless steel.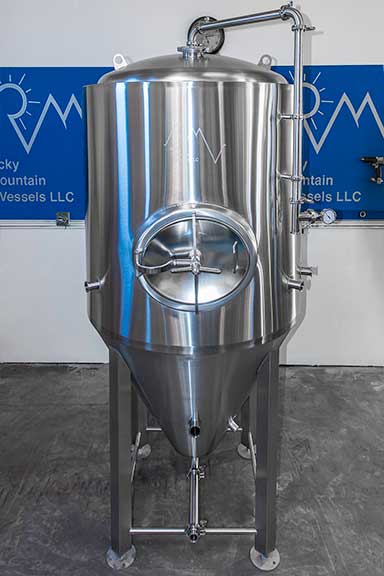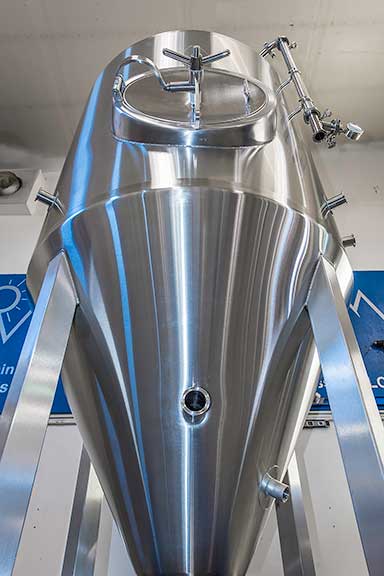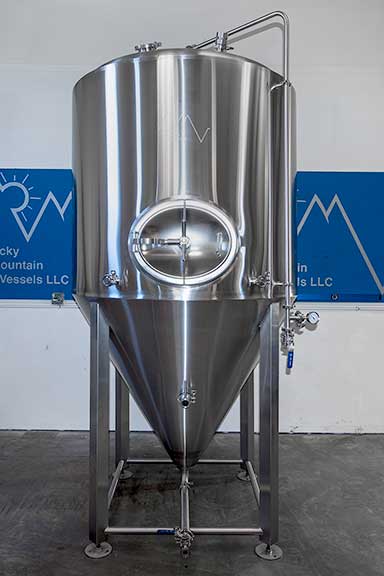 MORE INFORMATION ABOUT THIS PRODUCT?
Rocky Mountain Vessels LLC

Address:
124 Apollo Rd
Montrose, CO 81401
Phone:
(303) 829-9428